Welcome to KWYM Interior Design, where the magic of design and craftsmanship merge seamlessly to create extraordinary living spaces. We believe that every home deserves to be a reflection of its inhabitants, a space that exudes beauty, comfort, and functionality. In this blog post, we'll take you on a journey through our collaborative design process, where your vision becomes the driving force behind each masterpiece we create. From conceptualization to completion, discover the power of interior design and the artistry of our in-house carpentry workshop.
Step 1: Discovering Your Vision
At KWYM Interior Design, our journey begins with you. We sit down for in-depth consultations, exploring your desires, inspirations, and unique preferences. Your vision serves as the foundation for every design choice we make, ensuring that your dream space becomes a reality.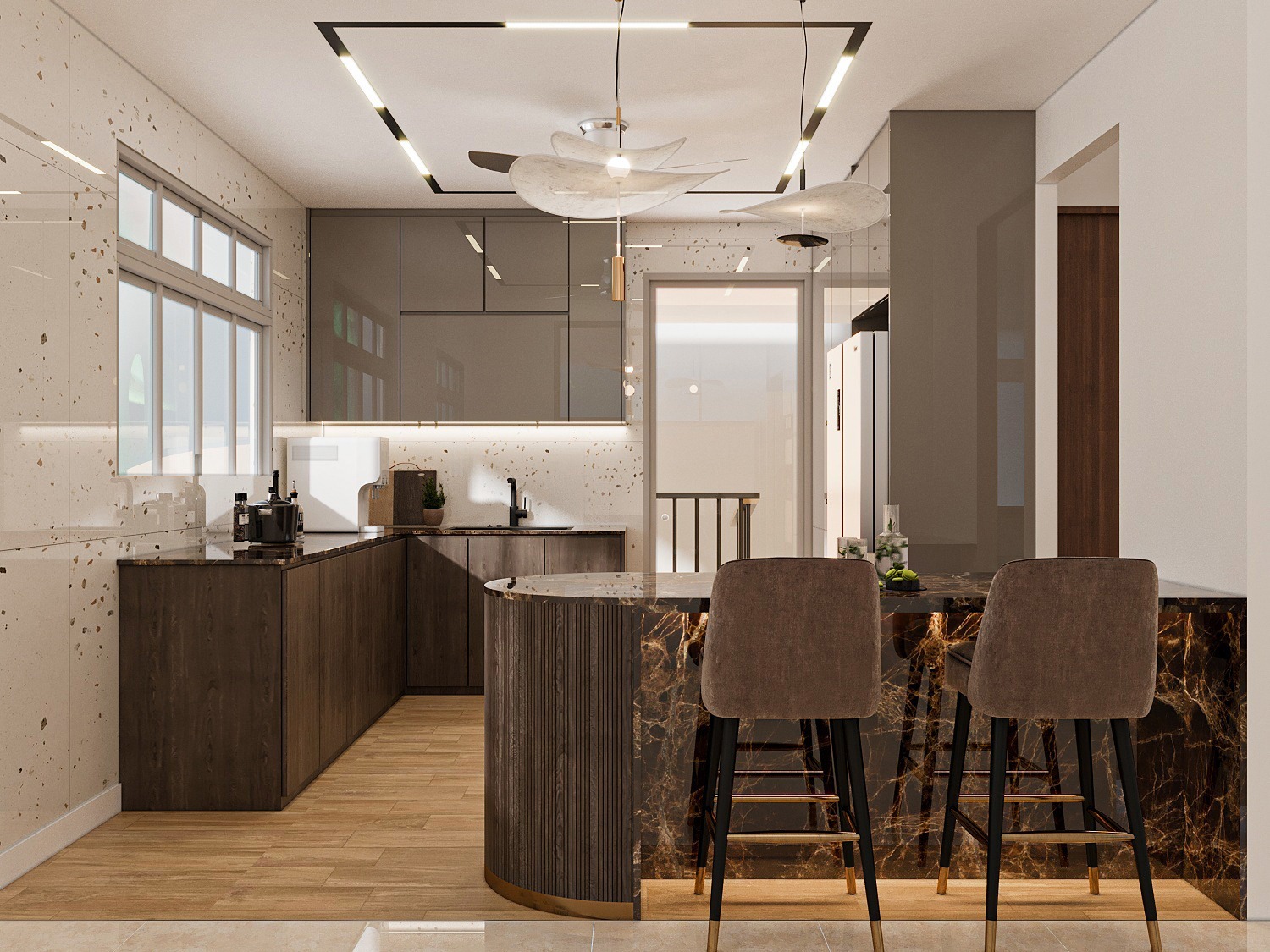 Step 2: Conceptualization and Brainstorming
With your vision in mind, our team of talented designers dives into creative brainstorming sessions. We draw from the latest design trends and combine them with innovative ideas to craft concepts that elevate your living spaces. From the sleek lines of a modern kitchen to the serene ambiance of a cozy bedroom, our concepts capture the essence of your dream home.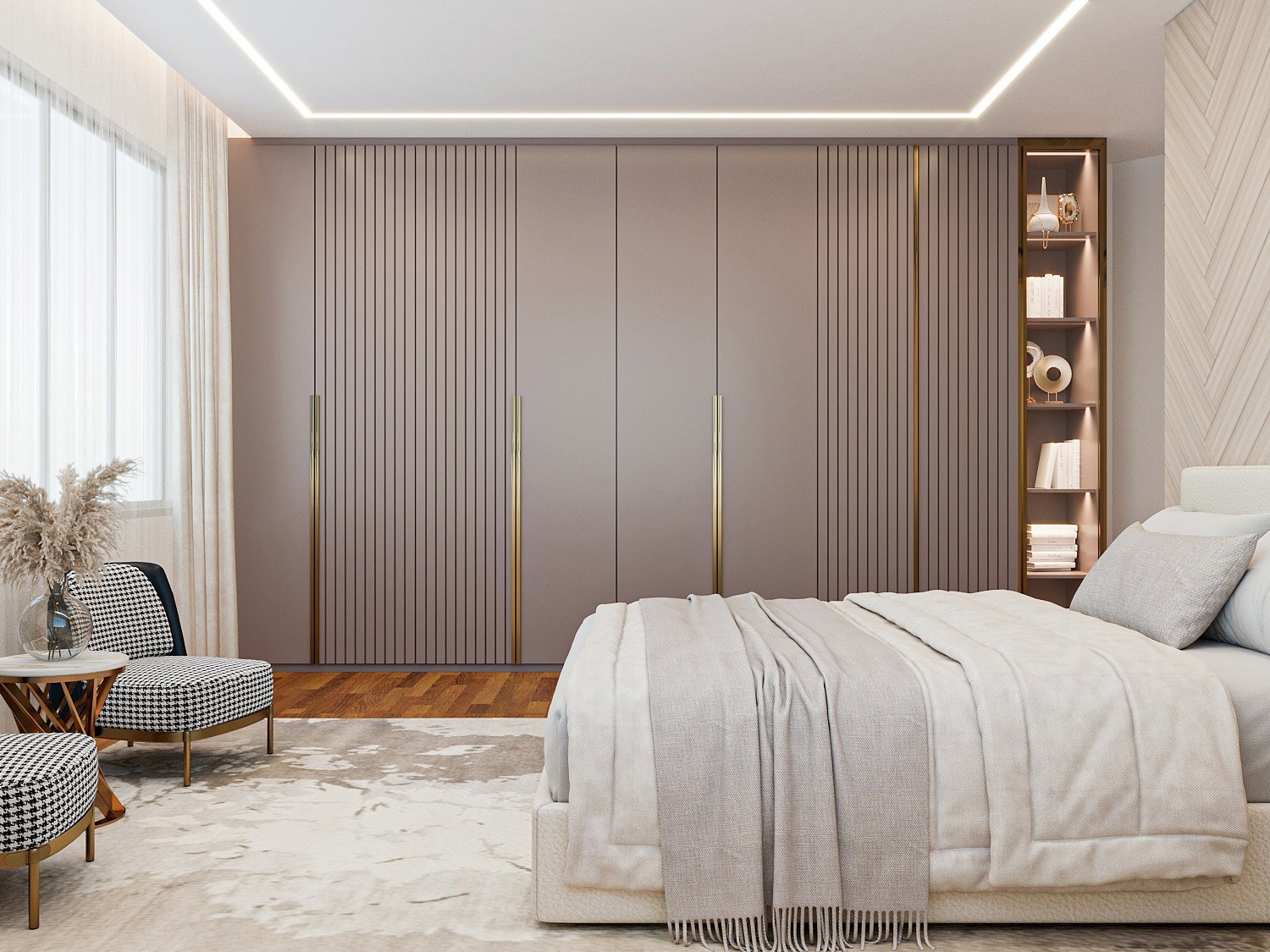 Step 3: Visualization through 3D Renderings
Visualizing your dream space is essential to ensure it matches your expectations. Our cutting-edge technology enables us to create stunning 3D renderings that bring your vision to life. These realistic visuals help you envision the final result and make informed decisions about the design's finer details.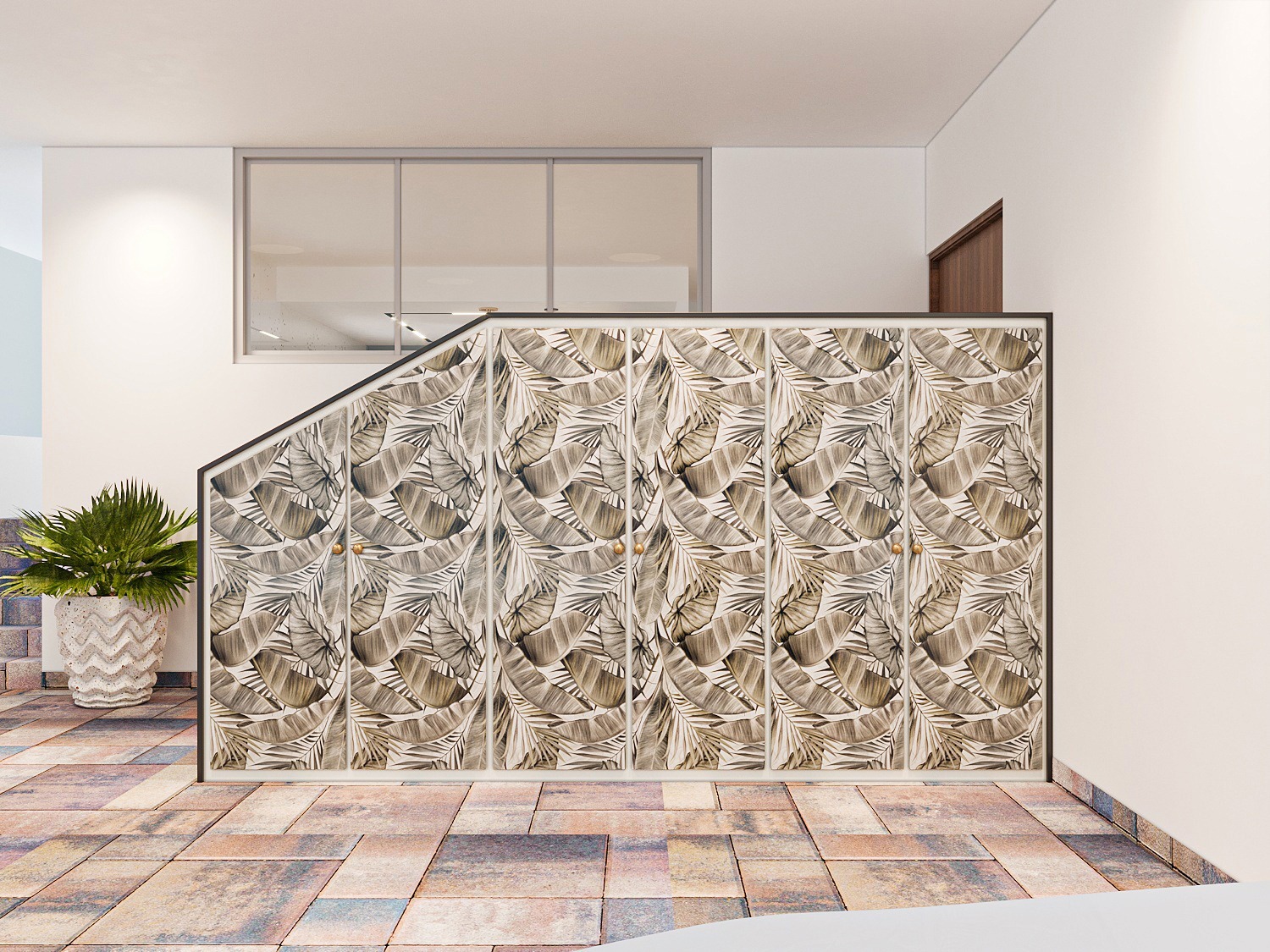 Step 4: Tailoring the Design to Perfection
Your input is invaluable in refining the design to perfection. We listen closely to your feedback and work collaboratively to fine-tune each element. Your lifestyle and functional needs are at the forefront of our minds as we adapt the design to ensure it enhances your daily living.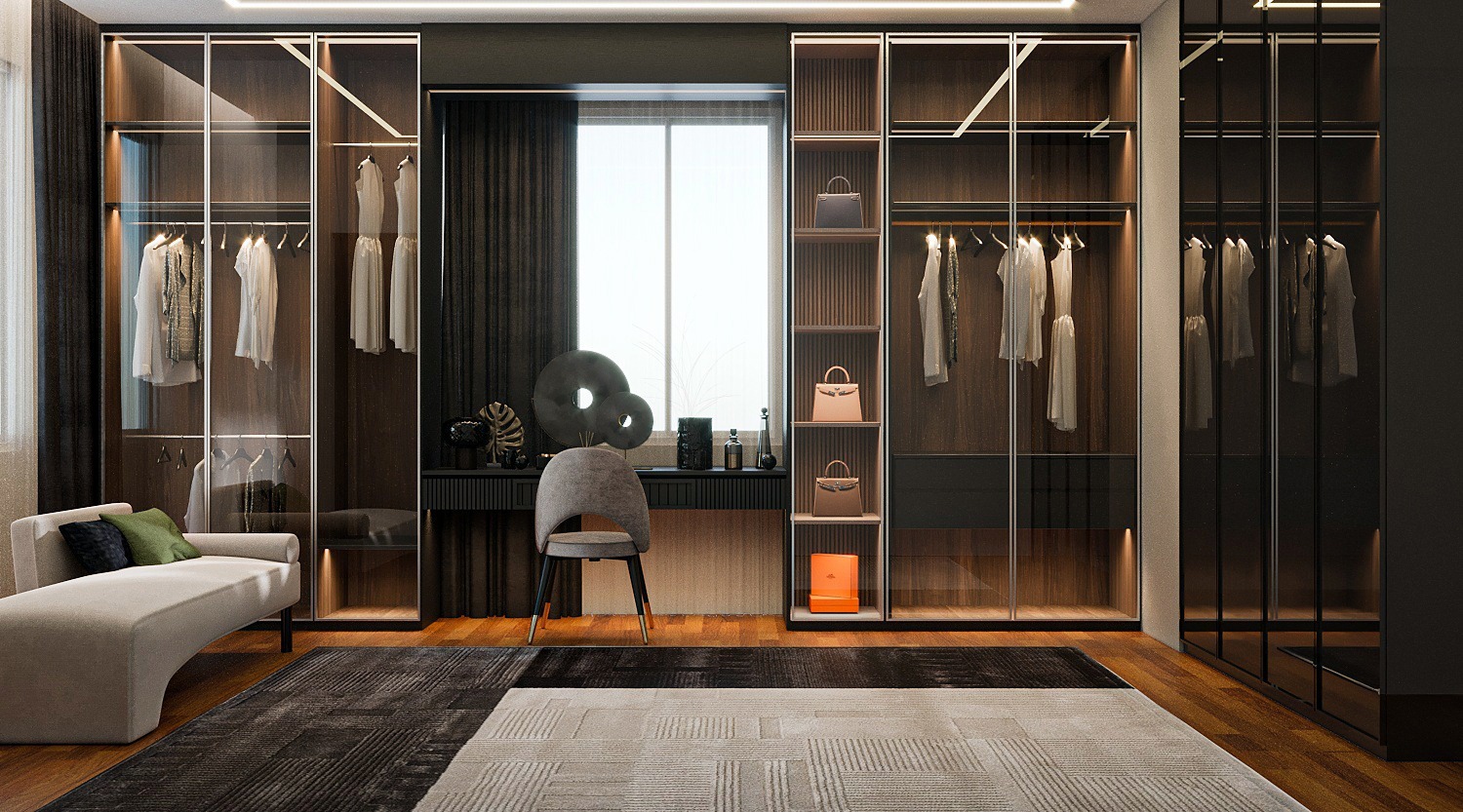 Step 5: Material Selection and In-House Carpentry Workshop
As the design takes shape, we embark on the material selection process. Our team handpicks premium materials, blending form and function harmoniously. The pièce de résistance is our in-house carpentry workshop, where our skilled artisans meticulously craft custom-made furniture and cabinetry that perfectly align with the design theme.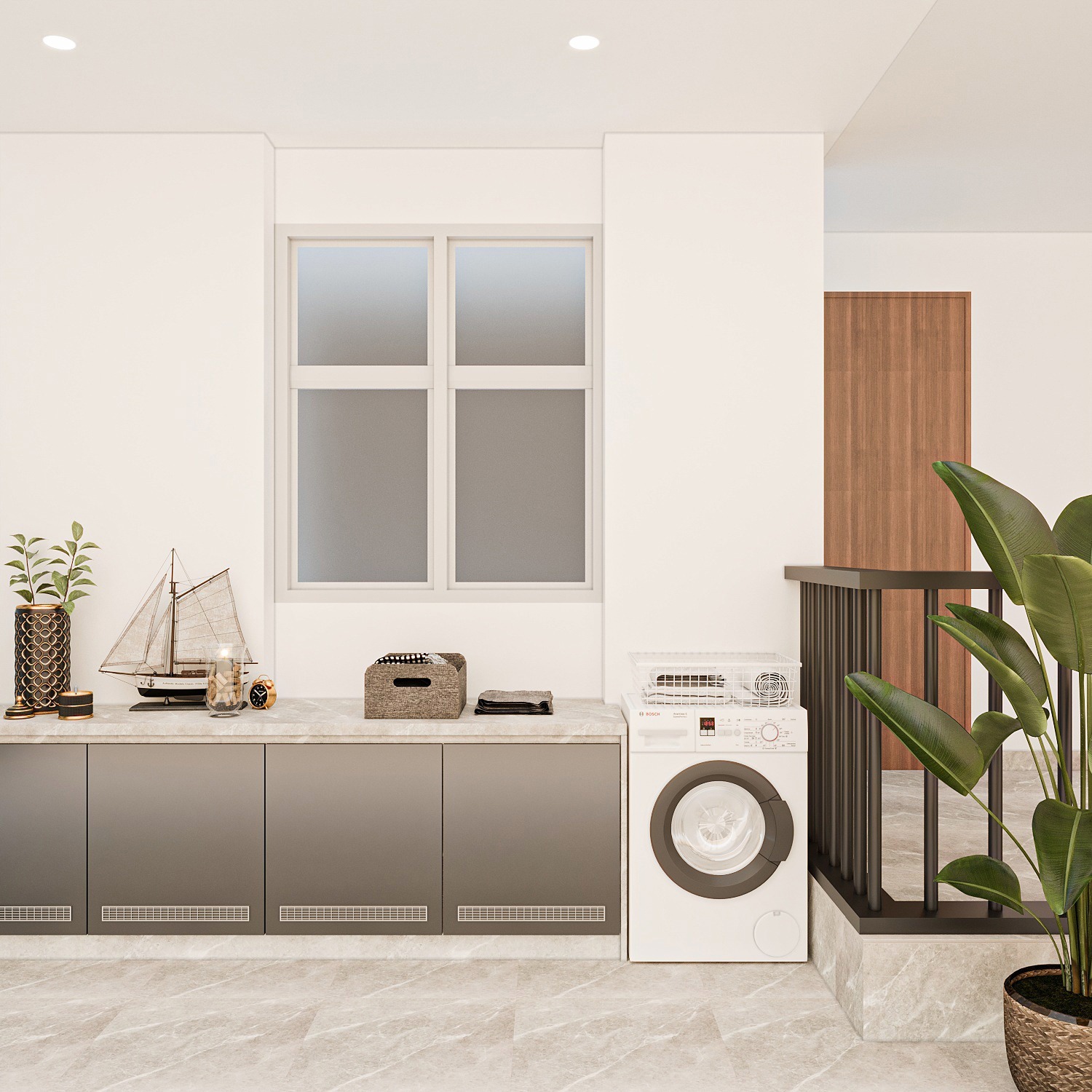 Step 6: Bringing Dreams to Life
With the design finalized and the materials carefully chosen, our in-house carpentry workshop comes alive with creativity. Our artisans lovingly craft each piece, weaving artistry and functionality into every corner of your space. The magic unfolds as your dream home emerges.                
Step 7: Installation and Reveal
The day of installation is a momentous occasion. Our team of professionals orchestrates the transformation, ensuring every detail is flawlessly executed. As the final touches are put in place, we eagerly await the grand reveal of your enchanting space.
Step 8: Follow-Up and Client Satisfaction
Our commitment to your satisfaction extends beyond the installation. We conduct follow-up visits to ensure your utmost contentment with your new living environment. Your happiness and comfort are our ultimate rewards.
At KWYM Interior Design, we understand that interior design is much more than mere aesthetics. It's about creating spaces that enhance your well-being, elevate your lifestyle, and resonate with your soul. Our designs are a testament to the power of thoughtful planning and the influence it has on your daily life.
The collaborative design process at KWYM Interior Design is a harmonious dance between your vision and our expertise. With the seamless integration of interior design and the craftsmanship of our in-house carpentry workshop, we bring your dream home to life. From concept to reality, every step of our journey is guided by your aspirations, culminating in a masterpiece that captures the essence of who you are. Let's embark on this transformative journey together and craft beauty within your living spaces.