If you're looking to free up some space in your home, try taking a look at Scandinavian interior design. This specific style of interior design originating from Scandinavian countries has been evolving over the years and is now taking over the world, one home at a time. This style is all about using a combination of colours, shapes, and textures to bring a room to life!
You might be wondering, "does this mean I have to give up on my comfort to achieve this minimalist style of Scandinavian design?" Absolutely not! The trick is to achieve an appropriate combination of furniture and home accessories, that includes projects to make your home look and feel like it's straight out of an Architectural Digest magazine!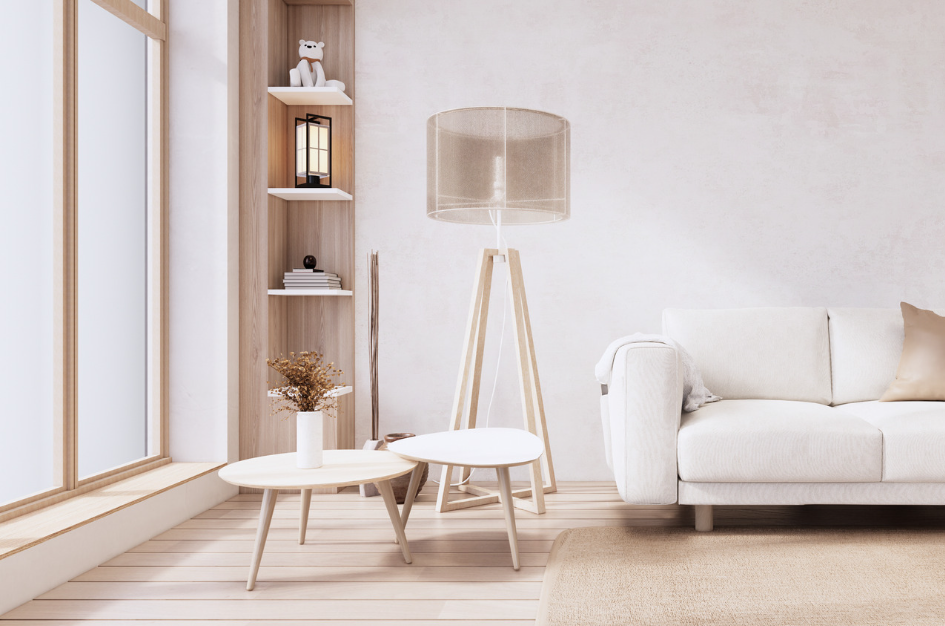 SIMPLE AND MINIMAL
When it comes to the Scandinavian interior, less is more. Instead of having an emphasis on extravagant statement pieces or bold colours, natural materials and neutral colours take center stage here. Minimalism plays a big part as well. The Scandinavian design came about not as a design trend but rather as a means of survival against harsh cold weather. However, in the mid-20th century, Scandinavians started to embrace modernist design aspects, emphasizing clean lines and simple forms. Critically acclaimed Swedish furniture designers such as Arne Jacobsen and Hans Wegner gained global praise for their innovative creations, that's when the rise of Scandinavian interior design started and continues to thrive to this day. Now, furniture brands from Scandinavian countries are some of the tops and most used in the world.
PERFECT FOR HDB AND CONDO LIVING, PRACTICAL AND FUNCTIONAL
Scandinavian interior design is practical and functional, using mostly a combination of white and wood as its primary colour scheme and utilising simple basic furniture to achieve a pure and simple room environment. This style of decorating is unique, as it is not dependent on bright colours or luxury pieces to make a statement, but focuses on the functional aspect. This design can be described as a combination of 3 key elements, simplicity and functionality, the inherent beauty of natural materials such as wood, metal, and/or stone, and a harmonious relationship between man and nature.
SCANDINAVIAN INTERIOR DESIGN IN HDB AND CONDOS
Most Singaporeans would agree that owning their own home would be the most preferred situation. And with the average price of an HDB flat in Singapore being around $400,000, these flats are considered to be the most affordable living situation available. Even so, being a homeowner is still unachievable for most young Singaporeans that more often than not, end up having to seek financial help from their parents to even afford to buy a flat. Because of this, opting to decorate your home with affordable Scandinavian furniture could be the best way to achieve a modern aesthetic flat without having to break the bank.
As the designs are functional and can be easily adjusted to fit into any space you have, there is no need for large spaces to achieve a simple, clean and minimalistic look. This style is perfect for small spaces and contemporary homes as it is inspired by the natural aspects of Scandinavian countries like wood, wool, leather, and stone, giving this style the ability to help people relax and unwind.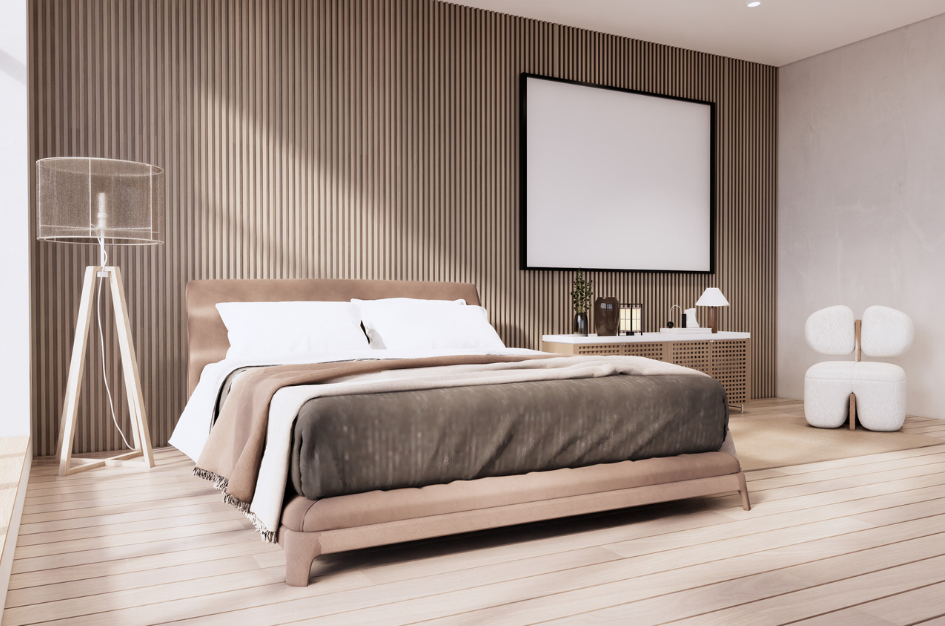 HOW YOU CAN ACHIEVE A MINIMALIST SCANDINAVIAN INTERIOR DESIGN IN YOUR HOME
For you to be able to achieve this style of interior design, all you will need to do is follow these few simple rules:
Only use one colour for the walls – preferably white or light grey. You can choose to add colour with pillows or other decorative home items.
Allow a lot of light to flow into the space by using large windows and white doors
Keep the flooring simple and easy to clean – either laminate, parquet, or tiles.
Get furniture made of natural materials such as wood, metal, or leather.
Add a splash of colour with bright accessories such as colourful lamps and vases with pretty flowers.
Keep the flooring, walls, and furniture as neat and clean as possible.
Interior design is a cut-throat industry, full of bad interior designers only looking to make a quick buck. Be sure to do some research and choose wisely when trusting anyone with your home.