Modern luxury interior design is quite popular in Singapore for its elite and elegant feeling. Due to the nature of this style (and perhaps the name itself), homeowners often believe that renovation works to achieve this style will come with a hefty price, but that isn't always the case.
In this article, we will go through the essential elements of the modern luxury interior design style and ways to achieve it without having to break the bank.
WHAT IS MODERN LUXURY INTERIOR DESIGN?
This style of interior design is seen as sophisticated yet simple and is often associated with high standards of living. It takes quite a bit of inspiration from Modernism, a style that emphasizes volume, asymmetrical compositions, and minimal ornamentation. Therefore, the Modern Luxury style follows quite closely as being described as sleek and uncluttered.
This interior design style comes together with the help of a variety of styles, including colour palettes, furniture arrangements, and decorative details. Although Modern Luxurious Interior usually includes an array of rich textures and materials, it can also be successfully achieved with just a single and well-thought-out piece of furniture or decoration piece that brings a sense of luxury to the space. For example, a modern art piece or a beautiful accent chair.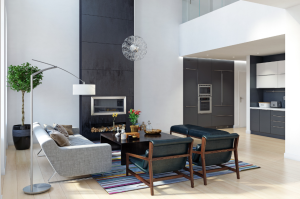 THE ESSENTIAL ELEMENTS OF MODERN LUXURY INTERIOR DESIGN
1. COLOUR
When it comes to Modern Luxury there is no specific colour palette that is used, its more about having a colour palette that works well together with everything else. However, there are some colours that are used quite commonly in this style. These colours include grey, black, white, brown, beige and metallic colours like steel, rose gold, and platinum. Typical luxurious colours such as red, purple, teal, and jewel tones like emerald and topaz colours are also quite popular.
To start conceptualising the best colour scheme that suits your tastes, start with picking your three favourite modern colours, then two luxurious colours. You can add or subtract any colours you see fit during the whole process until you find a colour scheme that you are happy with. Just remember, the modern colours will act as the base colours of your home, while the luxurious colours are the accents. Take your time with the colour-choosing process and have fun with it!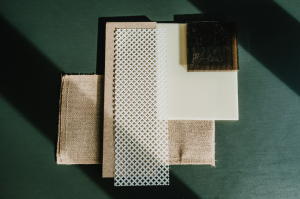 2. MATERIAL
In this style of interior, the materials used can make or break the outcome. What's often used are sturdy fabrics like cotton, linen, silk, or leather. These are relatively affordable fabrics that are still of good quality. Other more common luxurious options include fabrics such as velvet and satin, however, there is a way to get a rich look without having to spend on these high-end materials. You can make simple materials like cotton or linen look luxurious by making use of classic prints like houndstooth, arabesque, and subtle geometric patterns. This method can be used on curtains, pillows, rugs, and even armchairs and sofas.
Besides fabrics, modern luxury interior makes use of natural element materials like stone, wood, and often concrete to achieve a bold, elegant yet unique look. Natural stones like granite and marble have the ability to elevate a space while wood is a timeless look that can be incorporated into any home.
Granted that natural and good quality wood can have a higher price point, there are affordable man-made alternatives such as cultured marble and kompacplus. Although they may not look as natural as the real thing if used correctly and strategically, a similar look can still be achieved. Also, be careful not to use any overpowering patterns and designs. The modern luxury style is all about an uncluttered environment.
3. FURNITURE
For the furniture, you would want to stick to mostly straight and clean lines, with little to no use of curves or intricate details. Only simple geometric shapes and sleek designs. Your focus should be on simplicity and functionality when looking for furniture to add to your modern luxury home. The pieces do not have to cost a fortune, they just have to look straight, clean, and complimentary to your space. But if you can find luxurious furniture that is priced reasonably, maybe on sale or pre-loved, definitely go for that.
Look out for pieces that include marble, glass, straight lines, glossy finishes, and metallic trimmings.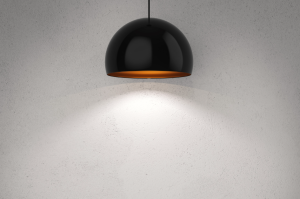 4. LIGHTING
Every home needs lighting and the right lighting can really elevate the space and its interior design. For this style, go for modern and simple chandeliers or drop pendants. And for a subtle but dramatic touch, add cove and pin lighting to create ambiance by adding light to specific areas of the rooms.
Try to avoid conventional lighting that you commonly see in Singaporean homes and go for unique pieces with an elegant look. An easy trick is to use warm lighting as it creates a warm and sophisticated feel.
5. DECORATIVE ITEMS
Plan out the decorative items carefully, each item should have a purpose to be there. Commonly used items include minimalistic flower vases, aesthetic display books, and of course, modern artworks.
Compliment your art pieces with soft neutral or gold frames or use items like polished pebbles, miniature figurines, and potted plants with small subtle leaves to fill any spaces that feel too empty.
Interior design is just like making art, it should be fun and allow you to express yourself.
However, if you're feeling that you might not have all the knowledge to create your masterpiece, our interior designers can help you through the process. Get in touch with us today and learn how we can help you achieve your dream modern luxury home!