Flower, plants and greenery can do wonders to a place – whether in an office, home, or shop. There are various effects and 'look' that you could go for, so here are some tips on how to find out which one suits you best.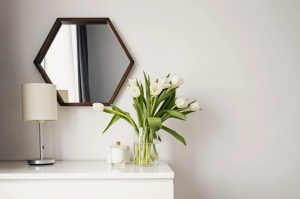 Luxurious and Vibrant
You live for plants! To you, a home without a plant is no home at all. You want fresh flowers, in as many different colours as possible, placed on tabletops and shelves. To ensure you're going down the right path, make sure you either get someone who knows what they're doing in terms of flower arrangements, or get some quick tips online. It's not that difficult, but it's also not that easy to get the right luxurious, vibrant feel. Some plants and colours just don't go together. But if you're going for the luxurious, vibrant look, bright colours – like sunflowers and some types of orchids are a definite win. Of course, you can't plant sunflowers inside your home, so having 1-3 in a tall vase certainly brightens up the place, while orchids are easy enough to grow near the window. Even white orchids bring calmness and character to a place.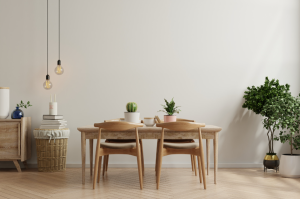 Minimalist
The minimalist only wants plants where they matter – near the front door when you walk in, or next to the umbrella stand. Don't bother the minimalist with fragile vases on the dining table or an orchid plant hanging somewhat clumsily from the wall, as that would mean having to tend to and care for the plant to ensure that it doesn't 'overgrow' its intended space. You also don't mind just green leaves coming out from the pot – there doesn't need to be huge, blossoming flowers. So, if you are a minimalist, make sure you get a significantly large and stable pot because you're not planning to move it often. The ZZ plant (full name zamioculcas zamiifolia) is a great plant for the minimalist, while other palm plants can also do the job.
No Fuss
For the 'no fuss' person, you usually don't have green fingers and would prefer to put a plastic plant in your home instead of a real one. But if there's something that needs absolutely very little care, you wouldn't mind having a plant. Naturally, cacti are great for you, but remember, even cacti need some tender loving care. Of course, you don't have to regularly water a cactus plant, and depending on its species, it probably also does not need a lot of sunlight. And there are now some really attractive looking cacti that don't just look like a green thimble. Placed in a pretty row or arranged strategically, cacti can be a source of pleasant happiness when you come back home after a long and tiring day! Another plant that can thrive without too much care is the money plant. But be ready to do occasional trimming because the money plant can really grow in a short time!